I have made this a few times before...but forgot about it for a while now. I use chicken more than any other meat. Not really a huge fan of chicken per say....or the price of chicken....but I find a loss for cooking with hamburger meat a lot. There just aren't a lot of recipes that uses hamburger meat.
What you need:
Chicken breast (boneless skinless)
BBQ souce
Bacon
Cheese
I cooked the chicken on the forman grill. While cooking the chicken I cooked up some bacon. Once the chicken is done I put bbq sauce over the chicken, toped with bacon, and then cheese. I put the chicken on a pan and put it in the oven for a few minutes to melt the cheese.
I don't know the correct name for it so I call it my Mmmm Chicken! HA
I will be linking to
these
parties.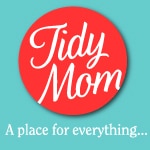 Have A Wonderful Day!!