Yep! Time for another week of Hoo are you?
1. What is your favorite craft or type of craft and if you are a crafter
how did you get into it?
I think my favorite type of craft would be to make bracelets. I love quick satisfaction, and accessories. Win, Win.
2. What shows have you been watching this summer?
I'm a reality TV junkie! The Bachelorete, Tori and Dean Weddings, 19 Kids and Counting, Little Couple, The Kardashians, Toddlers and Tiaras. Anything reality!
3. Who does the yard work at your house?
The hubby, when he's home. When he's not home, I "try" too. I just suck at it. lol
4. Are you working on any projects inside the home or outside this week?
I am trying to start on my Christmas list. My mom, sis, and I have decided to do only homemade gifts for us three this year. I am VERY excited!!
5. Do you have to worry about getting ready for back to school?
I went this past weekend and bought everything my boys will need to start school. I wouldn't say I had to "worry" about it. But, I am definitely glad that part is over.
Whelp, there's my answers. What are yours?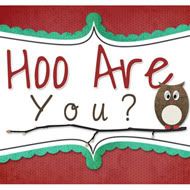 Have a great night!