Hello! I hope you all are having a great day today! Today the husband and I get to have a date night and go to our Military Formal. I am so excited to go and get some time with him. But for now, I get to show off some of my favorite things I ran across while blog hopping this week.
...love Maegan made some fabulous
colorful shoes
. I am not kidding you when I say that I have already made TWO trips to the Goodwill this week hoping to find some shoes to do this too!
Bear Rabbit Bear made this adorable
Minnie Mouse Camera Lens
thing.
Me and My Boys made some
Bath Tub Paint
for her little ones.
Keeping it Simple sowed us how to make a
phone holder
to wear while running. I hate having to leave my phone in the car when I go to the gym, so I love this!
I hope you found something that you liked this week! If you were featured you are more than welcome to grab a button!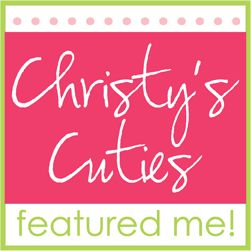 I hope you all have a fabulous day, I'm off to try and figure out how to do my hair for tonight! HA!